The Little Black...Bag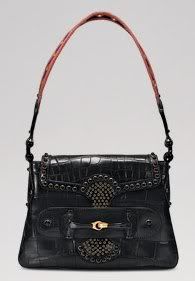 Every one knows about the
Little Black Dress
but what about the little black bag? It's truly and acessories staple and if you don't have one
what
is wrong with you?
The bag on the left is a fabulous croc (eek)
Gucci
purse. It costs, umm, alot. It's $8,500. Maybe I can find it for cheap on Ebay...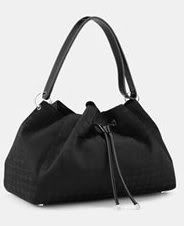 If the croc is too much for you how about a little Kate Spade (even though her bags tend to bore me...). This one is much cheaper, $215. I'm sure it has a enough room for all my crap, I mean supplies. Plus the draw string seems really handy.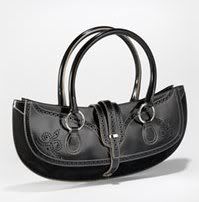 The next bag is buy Tanner Krolle and it's $825. Yes, it looks like a canoe but it's a fabulous canoe. It kind of reminds me of my Mom's cowboy boots though...You know you can rock it with some jeans, stilletos and a gorgeous t.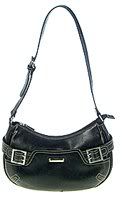 For those of you that have no money (me) there is the
PayLess
bag. It's cute, looks designer, and so what if it's a knockoff. It costs
$16.99
. And apparently it's by Maybelline (maybe she's born with it!) which is pretty cool (not that I suggest their makeup).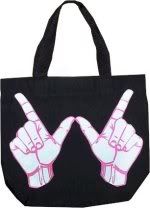 The final bag is by
Rock The Tote
and is only 12 freakn' dollars! Plus
whatever
is the coolest word from Clueless.