It's Easter, Baby
Guess what! Easter is this sunday (and for all you non-christian-tortured kids out there that's when Jesus became a zombie) and that means Spring is here. Which means new shirts and great shoes. Here are some fantastic tops from ASOS.com.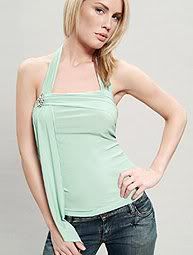 A nice pastel green, perfect for easter but it's still a stellar halter with a nice brooch on the side! Yes, that little peice of fabric on the side would drive me crazy but I'm weird and it looks nice. It's $40.92.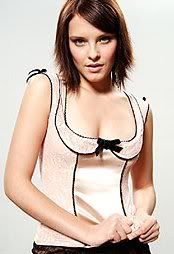 Corsets are nice and this mock corset by Wheels and Dollbaby is fabulous! Light pink, another cliche spring color but it looks nice with the bow and lace it has a fun boudior feel. If only I had the boobs for a shirt like this. And the wallet, it's $185.98.