I Know a Girl, She Puts the Colours Inside of My World
Vivienne Westwood has a fantastic mens collection that you can wear everywhere! Like this: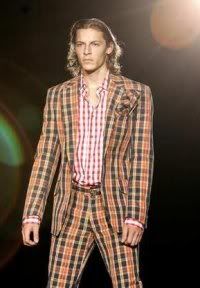 Obviously you would wear it to your job at the shoe store. And this you could wear as a life guard: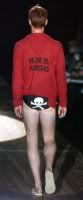 And this: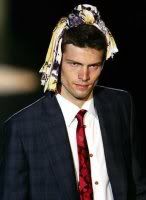 Would be great for dinner with your girlfriend's parents! And this,
Perfect for a frat party. No one will be able to tell if you vomited on yourself or not!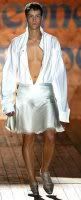 This look has to be my favorite look for going out with the boys on a Saturday night and picking up girls at the local bar.