A Cause for Celebration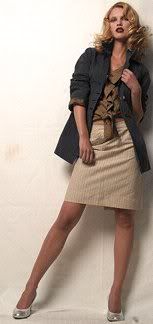 I love this outfit from Vivienne Westwood's Red Label. Okay, actually I love everything in the red label spring/summer collection. And I think I deserve something from it. Why? Because I'm going to be interviewed for the New York Times style section. Isn't that groovy?
Oh yeah. I also had my last day of physical therapy today!