...In My Galliano Gown
Most people can't get past the bizarreness of John Galliano's Spring 2006 Ready-to-Wear runway show. Most people are stupid. But I have to admit, some of the pairings reminded me of characters from this book I read,
Abarat
.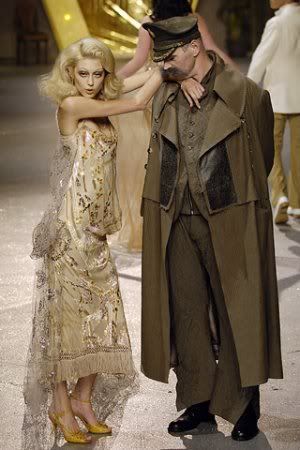 This dress, I think I've fallen in love with it. It's very vintage inspired and reminds me of something you would find in your great grandmother's attic but it's still very chic and fun. If only I was wearing that to homecoming last night.
And that jacket he's wearing, I really do love it. This guy at my old school has really long black hair and he wears a Burberry trench coat everyday, I think he should change his trench for this one.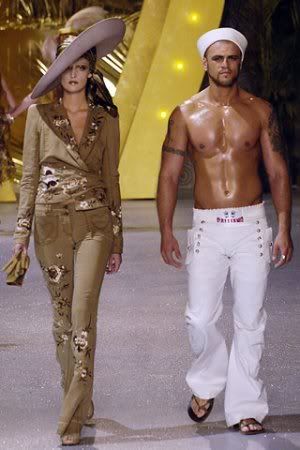 I also really adore her pants. The embroidery is so sweet and makes a boring suit that much better. Which is just perfect. I have one question though. Is this guy really a guy? It almost looks like he has came toe.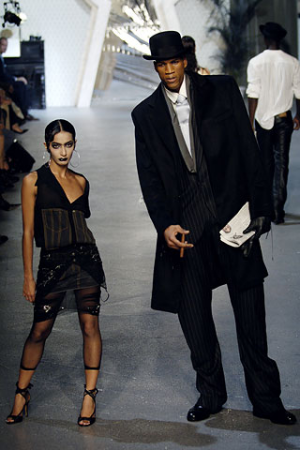 This I just had to post. I love it. I don't know why. I just do. Although they made her face a little to pasty. She's Indian. Let her be Indian.
Thanks