Don't Tell Me You Got Your Hair Stuck Again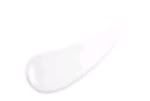 You look gorgeous, hair blowing in the breeze, perfectly glossed lips when,
SHIT
!!! You got all of your hair stuck in your lip gloss and you have to ungracefully tear your hair from your lips.
Smooth.
It's even worse when you're on a bicycle. Believe me. Luckily you have Nars to the rescue. Which means no stickiness (well, atleast less). I, unfortunately, don't own any but my friend, Ms. Moneybags (aka Tori), has some and I use whenever she has it. So go on, buy it for $22, but keep it a secret or else moochers like me will use it all up. The colour shown is
Triple X
.