Bring a Little Colour to Your Winter
"Greek-Cypriot, Paris based designer Erotokritos, studied fine art and textile design in San Francisco and fashion at Studio Berçot in Paris. After working for various Parisian Fashion Houses, he launched his own label in 1994. He quickly gained reputation for his colorful collections that capture the essence of effortless Parisian chic. In the spring of 1996 he opened his own boutique in Paris followed by a second one, which just opened this year in the Marais District."
(from his website)
His designs are fun and colourful with a hint of vintage feel. What my friend Lauren would call "sexual". Because anything absolutley fabulous is sexual to some extent (no matter how matronly it might seem). He knows how to use colours and shapes properly and makes me want to buy his whole collection!
Autumn-Winter 2005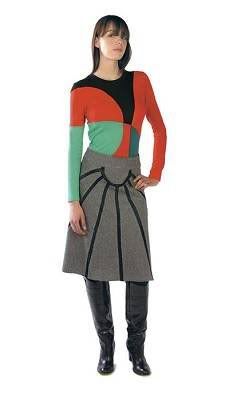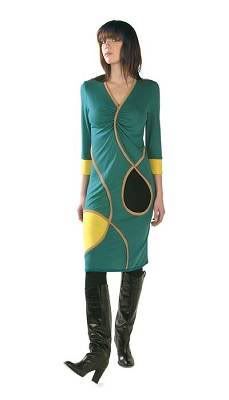 And, just for fun these GORGEOUS shoes from the Autumn-Winter 2006 collection: