Get Ready for Some Party Action
I'm currently stuck in my room because the cleaning ladies are cleaning the rest of the house, so what better time than to talk about dresses for this FABULOUS holiday season?
Exactly.
It's like...well I'm not really sure what it's like. But it's quite cool and I would definitely wear it to that SnowBall thing I might go to with one of my friends. Of course I'm missing something in the boobage department and it's freezing here but one can always dream. I love
YSL
.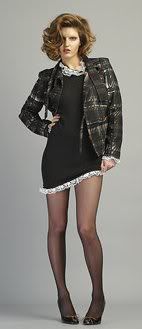 This dress is so absolutely perfect in a really strange way. How so? It reminds me of a French maid's outfit and I'm stuck in my room because of some maids. Aahahaha. Yes, that really isn't as funny as I thought it was. But I still love this dress. It's a tiny bit slutty but makes up for it with then nun-in-training collar and lace plus it's so cool. Cool in that I-look-better-in-this-than-those-girls-who-were-maids-for-halloween-that-one-year way. Of course
Vivienne Westwood
made this!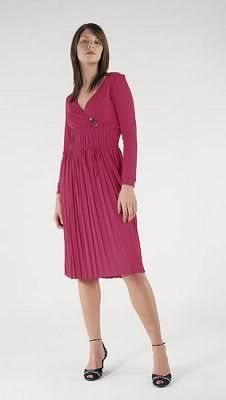 Oooer, it's pink and it's a throwback to times long gone. Plus, it'll look good on lots of body types and this is one of the few times that I actually like an empire waist. SWEET. Remember
Erotokritos
from that post I made a couple of days ago? Yeah, guess who made this.