Ask Leith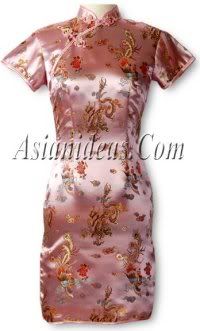 I've gotten more questions to answer. You have no idea how muc fun this is for me. Well maybe you do.

Heya! I've loved you're blog since it started, and I've been having some trouble with a fashion thing, so I came to you. My mom gave me this Chinese dress for my birthday. I really want to wear it to school, but wearing it alone would look ridiculous as I'm not Asian. Therefore, I'm trying to dress it down, and I'm having problems. Any ideas?
-Vivianne
That dress is
gorgeous
! You could probably wear it with just chuck taylors and have your hair in a bun, that would look artsy but still chic. And, normally I hate this but it works with this kind of dress, you could wear tight black pants underneath and some ballet flats.

My name is Karen and I live in a small town near Montréal, Québec in Canada. I read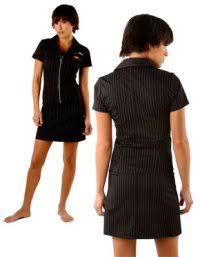 about your blog in Ellegirl and I reallllly like it. It's hard to stop reading!
I was wondering how you started it, yours makes me want to start one.
I have a little fashion dilemma...
Last summer, I bought a Dickies dress (see picture) and it's really short, I was thinking of buying leggings to put under, so I could be more confortable wearing it. What do you think? It's still too mini with tights and I'd like to wear it year-round.
Thanks!
-Karen
P.s.: Your blog is rad!
Thanks Karen! I started You Know You Love It because I had a livejournal community,
WeLoveFashion
(shameless plug, I know), and really wanted a fashion blogy thing. So I started a blogger account and here's the result!
Now, on with the dress, I love Dickies dresses! I've always wanted one, just never got around to getting one. Please, please don't wear leggings underneath it!! That's one of my biggest pet peeves. I used to think it was kind of cute but now everybody and their mom is doing it. If you're really worried though you could wear shorts underneath or really, really opaque tights. Plus for the summer you could always wear it over a bikini as a cover up!