There Should be No Snow in March.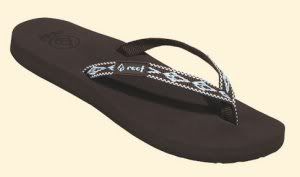 All this talk of bathing suits (and the fact that it was snowing a bit while I was chatting with my friends after school) has got me longing for summer (and some one wanted a post on flat sandals which seems like a fine topic). But, to be honest, during the summer I normally wear a bathing suit, jean capris, and
reef
flip flops. But, I can understand the need for pretty sandals in the summer. So here they are.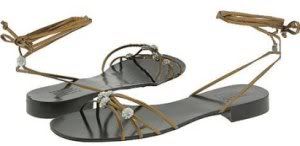 I don't know why I like these. But I do. And they look like loads of trouble to get on. But, who cares, once they are on they look fab. Atleast I would imagine so. I tend to stay away from shoes that take forever to get on ever since I grew out of those combat boots I had in 4th grade. They took me hours to get on and off. Anyways, they're by Pelle Moda and you can get them for $87.95.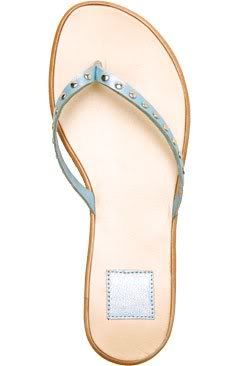 I'm very anti-dressing up flip flops. But, these are cool. And not too dressing since it's studs on the leather thong bit, not sequins (hahaha, I said leather thong). They look incredibly comfortable too. In fact, if the price goes down I might get them to replace my old reef flip flops. Because
$58
is too much to pay for shoes that I will only wear on my bicycle as I'm riding to the beach.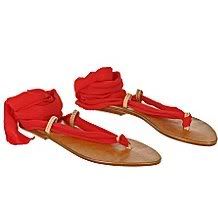 I actually hate flat sandals. I don't know why I'm doing this post. But these shoes are cool. I guess. They make me want to get out my old copy of Disney's Aladdin and listen to my Arabian Night's casette. But, I know that anyone could rock these without looking like a tool. Okay. Not anyone. Buy them for
$78
from Anthropologie.