You Wouldn't Believe That I'm The Master of Five Minute Showers
Today in chemistry I was bored, as usual and felt my hair for lack of anything better to do.
I was instantly in heaven, my hair was so soft and nice.
Hitting my friend Gerryy who was sitting next to me, I said, "Gerry! Feel my hair! It's so soft."
"No, that's so weird!"
"Please?"
"Fine, feel mine first."
He took off his hat and I felt his hair, "Eww! You're hair is like a brillopad! Feel mine."
"Mine is not!"
"Yes it is. Feel my hair!"
He tapped my head.
"You didn't even feel it!" I shouted at him.
I grabbed his hand and put it on my hair, "See?" I said.
"Yeah, it's pretty soft. That was weird Leith."
Seriously though, it was crazy soft today. I'm kind of really in love with all my hair products.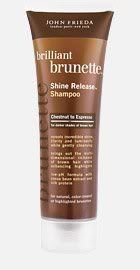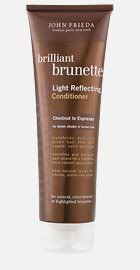 I use the Shine Release shampoo from Brilliant Brunette by John Frieda and the Light Reflecting conditioner. They smell yummy and work like a charm. Some one once asked me why I used Brilliant Brunette because my hair is "black, not brunette". I am, in fact a brunette. I just happen to have really dark hair. I have red high lights in the summer, that's not black.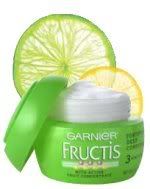 If I have some intense hair damage I'll use the fortifying deep conditioning masque from Garnier Fructis. It's great for dealing with chlorine and it works even better if you heat in the microwave for about 5-10 seconds. It works on a wide variety of hair types too, my best friend, Amanda, has curly hair and she swears by it.
Send me an e-mail with the hair products you use and I might post it!