And I Really Wish That I Lived in a Boutique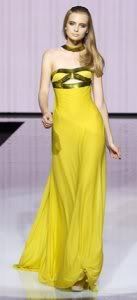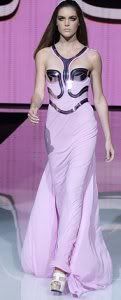 I always look forward to the Versace collections. Donatella may be a walking photographic negative but, my God, I love the clothes. It's sluttiness displayed to perfection. But then I saw the Spring 2007 collection and it looked more than kind of familiar.
Marios Schwab
anyone?
But, then again, Marios Schwab was heavily influenced by 90's Versace and Alaïa. So, is Donatella copying Marios, her brother, or Alaïa? Or is everyone just copying each other and no one is original anymore?
Oh, it's definitely the last.