Best Time in a Long Time
Quilted. Not new. Chanel's been doing it for ages and recently it's been incredibley popular. I've just gotten into it. Here are my favorites.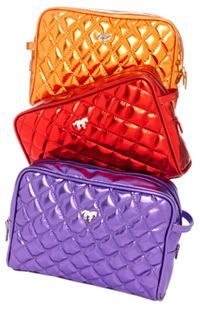 Jo de Mer's quilted make-up bags are so shiny and awesome I can hardly stand it. These genuinely make me happy, I hope you feel the same way.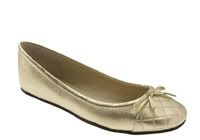 These past few years, Steve Madden can do no wrong. There was that brief period of time in the 90's where they made those awful platform flipflops and other equally heinous shoes but these ballet flats make up for it. They're simple and classy and the quilting adds that nice little detail.
$59.95
.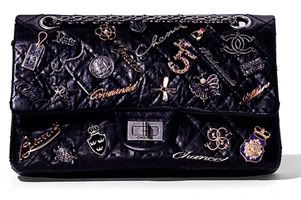 Chanel. Duh. How could I resist? Besides, this the the most rocking quilted clutch to come out of Chanel in...ever. I must own it. Eventually. Some day I will.
Labels: accessories, bags, shoes