All Dolled Up
Make-up appointments have been made, hair planned out, and dresses picked. But, who cares? Here are my favorite picks for prom dresses (I'll post a picture of me in mine after prom... so in 2 weeks).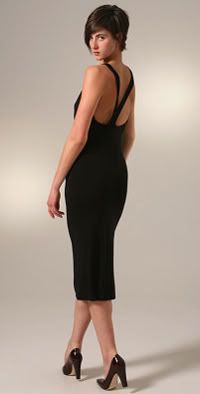 The front of this dress is 10X sexier. But, seriously, the t-strap back is fabulous. This is the perfect black dress. If I had seen this earlier this would be my prom dress. Shopbop says, "This dress is pure, sexy seduction." Damn straight.
$198
.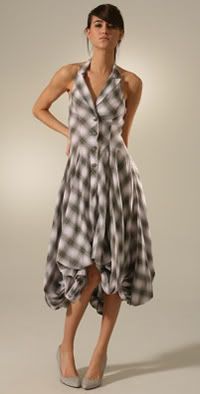 Alexander McQueen owns my heart, which means that by the transitive property McQ does too. Remember on Project Runway when the guy with the neck tattoo made that really cool yellow plaid couture dress? That's what this reminds me of. It may have a bubble hem line but, it's an interesting one which is what gives this dress it's charm.
$543
.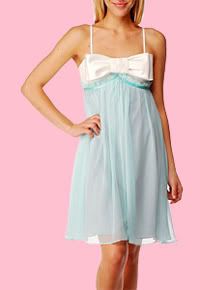 Atleast two girls at my school were planning on getting this dress, but the sophomore won out over the freshman in the end. It may be cliche to wear Betsey Johnson to prom, but there's a reason why everyone does it, her dresses are perfect.
Hello?
This is probably my favorite babydoll dress ever. Or atleast in the top 10.
$315
.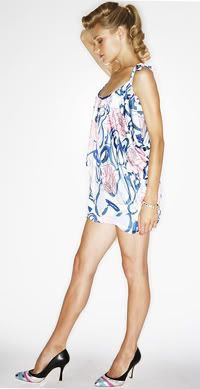 I really dislike floor length dresses. Traditional prom dresses make me want to kill myself, honestly. I love this dress, it's short and has an interesting design. Unfortunately, it only comes in bronze snakeskin now but still, ooh and aah over the prettiness.
$324
.

People don't wear green enough. This is unnaceptable, especially in spring. I love the soft layers of this dress, and the pink bow straps. It takes a preppy standard and makes it...normal. Thank you
Erotokritos
.
Labels: prom