Please, Stop.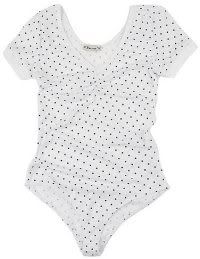 So, I was out with my friend Becca yesterday and we decided to pop into Forever 21. While we were in there I noticed this unholy thing.
Okay, I did almost buy it
for dance class
(but went with my better judgement on that one). I'm just so confused. Why would anyone make that? And sell it for
$13.80
. This looks like something that guy on the old CSI episode would wear. You know, the millionare who dressed up as a baby and would wear a diaper and then his "nurse" pushed him over his balcony. Clothing that brings up visuals like that should not be sold at the mall. Seriously.
But I guess I should have seen it coming, Urban Outfitters was selling stir-up pants in the fall.