Be Like ACDC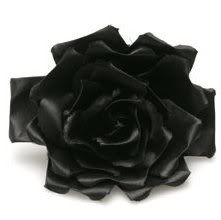 In my last post someone asked if purple was "the" color for fall this year, like it's been in the past. Amazingly, it's not but an old standard is back. Black is back and stonger than ever. It's been seen in accesories and clothes alike. My favorite use of black is in rings. I really love this ring from Urban Outfitters that's
$14
. If Edgar Allen Poe was a woman he would have had this ring. Or maybe not.
Anyways, I would like to remind everyone that since it is summer I'm hardly at home and to not expect posts all that much. I'm trying for
atleast
once a week but it's hard.
P.S. Who else was stuck in the hail/rain in Washington D.C. yesterday?