To Be Worn While Dancing to Future Sex/Love Sounds
Yesterday I went on a big shopping trip with my grandparents (awesome, I know) and the whole time my grandmother was going on about how red shoes and black and gold bags are hot for fall. I couldn't agree more. Here are my favorite red shoes.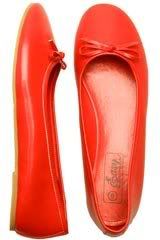 I bought these ballet flats way back in July and I've been in love with them ever since, which is why I mentioned them in my last question post. Get them for
$20
from Urban Outfitters.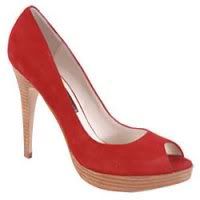 There are probably a billion platform red peep toe heels out there. But these are soft and I spent 5 minutes with my friend Carly admiring them. And you know, Steve Madden is really original.
$99.95
.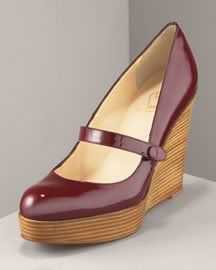 Patent leather maryjanes. How very back to school. But, with a platform wedge they're just amazing. I love Christian Louboutin, how could you not? Buy them from Neiman Marcus for
$710
.