You Know it's Summer When Leith Can't Stop Listening to the Grateful Dead
It seems that I only answer your questions when I've had hardly any sleep. Oh well. I'm quite introspective when I'm tired.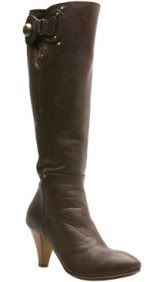 Okay, so, I kind of have two questions. First is this, for fall/ winter there are only two things i want: a good jacket (prefferably military) and a good pair of boots (not cowboy, below the knee, no lower or higher) WHERE can I find these?
-Mina

I am so glad you brought up boots. I'm probably the pickiest person when it comes to them. I really like these from Miss Sixty. I think they come up below the knee, but Urban Outfitters' website doesn't have a picture of them on a model (or maybe they do. I'm not running on much right here).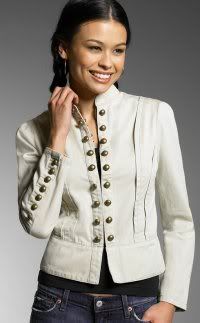 They are
$278
so if you want something less expensive you can always go with Delias' Angie boot for
$79
.
And now for the jacket.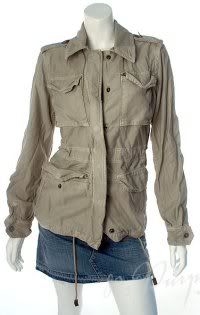 Last fall I got a
great
military-esque
jacket
from Urban Outfitters and honestly, I'm still completely in love with it so I completely understand your want of a military jacket.
I really like this khaki band master jacket by Coffee Shop on the left. Although it's structured it's made out of cotton which makes it great for layering (hoodies anyone?). If you don't like how light it is (does anyone remember to wash their jacket?) you can always go for it in olive. Even though it's really kind of hideous. It's available at Nordstrom's for
$31.90
.
I happen to be in love with this Z military jacket on the right. Heradling from the Full Metal Jacket era of military jackets its definitly more modern than most other military jackets that are for sale but its also perfect for winter/fall and with no doubt you will be protected from those harsh winter winds better than you would be with the Coffee Shop jacket. Get it from 80's Purple for
$160
.
Could you please give me some different ideas for shoes with skinny jeans? I love the ballet flats look with the jeans, but I live in Florida where we have MAYBE two weeks of the entire year that I can actually wear closed toe shoes with jeans/pants without sweating to death! I've tried casual flip flops, but can't seem to make those look good either. Please help! Also, what brand of skinny jeans would you recommend? I bought a pair from Old Navy because I wasn't sure if I would like them or not and my husband says they make my ass look "long." If Beyonce and JLo can wear skinny jeans, then I KNOW I can! Please help with that one, too!
-Allison
I am probably THE worst at giving jean shopping advice considering pants never fit me because I have a butt and designers seem to think that if you don't have a flat ass then you are fat. But I normally have the best luck with Lux and Miss Sixty jeans. Lucky is pretty good too.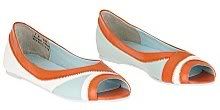 Now on with the shoe department (my area of expertise), Anthropologie has some great open toed flats like these which are
$78
. They also have some lovely flats with cut-outs that should make the sweating problem less of an issue. The prices tend to vary but you should definitely check it out. You might also want to look at
Maloles
for great open toed shoes. Don't forget that you can never go wrong with open-toed heels and skinny jeans.