Does Anyone Else Think It's Incredibly Sad That Shopbop Has a Section Devoted to Jumpsuits?
This past week I've had a strong urge to wear a pretty white summer dress. I don't know why I don't own one. Here are some that I like.

Guess where this dress is from. No, it's not Urban Outfitters! Yes, it is Anthropolgie. I need to start looking at other stores. Anywho, this dress is amazing. It's white, it's got a little eyelet overlay and it's called Beach Blanket Babydoll. I like it because it would hide the fact that I ordered half a dozen corn bread rolls at Boston Market last night.
HALF A DOZEN. I didn't think it was humanly possible.
$148
.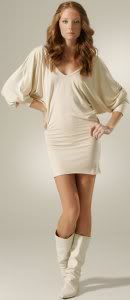 Cream is the same thing as white for the purpose of this post. I love this dress. The only problem is that the sleeves kind of remind me of Silence of the Lambs. I need to stop watching that movie. But seriously, this modernizes the kimono shape and just looks fly. Thank you Rachel Pally and thank you Shopbop for having free UPS ground shipping (which I would totally take advantage of if I had a job and had money) buy this dress for
$176
.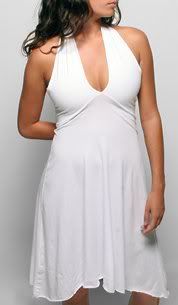 I am told this dress looks amazing in red. In white, it kind of looks like a dress I would wear when I don't feel like getting dressed or wearing a bra. Which actually makes it perfect for summer.
$36
from American Apparel. If you are a student you can get 15% off.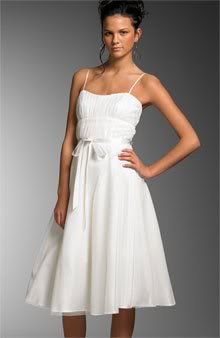 I'm against the fact that the brand that makes this dress is called As U Wish. People need to spell out words. But I do like to think that it's a Princess Bride reference which makes the brand name not completely pathetic. This dress is called a ballerina dress. It's quite appropriate, I would have a hard time stopping myself from dancing while wearing this dress. Although there is some tulle it's not hideous, which makes the world a nicer place.
$68
.