Mondays are Like Tuesdays and Tuesdays are Like Wednesdays
So, prom was on Friday. It was all sorts of goodness (James Bond theme, poker tables, chocolate fountain, fantastic dj). I got my make-up done at Benefit and fell in love with these products, I haven't been able to keep them off my face since: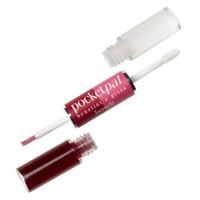 Lip tint is just flat out amazing. It makes me look like my lips are just naturally that red. It's a beautiful thing. The fact that they paired it with some clear gloss and it all fits in my purse/lunch bag (use the closest shopping bag for my lunch/cell/ipod/make-up at school) has jut made me fall madly in love with the Benefit ladies.
$18
.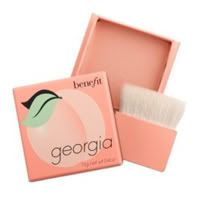 As a general rule, I avoid blush. When some one has pink undertones in their skin, putting pink on their face IS NOT A GOOD IDEA. But I love the Georgia stuff, it make me look cute and normal.
$26
.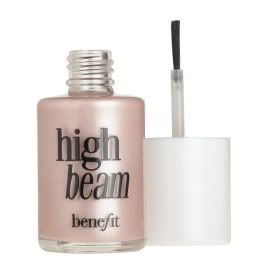 When I want to highlight my cheek bones I turn to my trusty Lancome Star Bronzer (it's one of those brushes where you push the button and the bronzer gets on the brush). But High Beam works ridiculously better, my friend Laura said that my skin looked "vitaminy" today because of the High Beam. It's shimmery and light but, since it's an actual highlighter it makes my cheeks look fab. Although it's kind of weird that it comes in a nailpolish bottle.
$22
. The lady doing my make-up said that it was, "A super-model in a bottle."
In other news, tomarrow morning I am waking up a the ass-crack of dawn and going on a not-so-lovely camping trip with my school. I'll be gone for the next 4 days visiting museums, not showering, and learning about the wonders of nature. In the mean time, send my an e-mail telling me about your favorite make-up. I don't want to have to actually write anything when I get back.
Labels: make-up