RELAX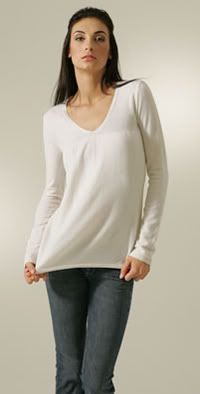 I had the most amazing dream on Friday night about a green cashmere sweater. I mean, I was also being attacked by this crazy circular fish but that sweater was the softest most beautiful green cashmere ever.
I have a feeling that it was all just a manifestation of exam stress and the realisation that I have yet to turn in my 4th quarter independent exercise proposal. I had an intense need to go to my happy place. And apparently it's cashmere.
I couldn't find a cute cashmere sweater online but then again it's almost summer (and I wasn't looking that much). Vince V-Neck cashmere sweater,
$168
.
Sorry for the lack of posts lately, I should be right back on that this week!
Labels: sweaters