When The Morning Light Comes Streaming in
I hate to do two similar posts in a row but graduation was today and that got me thinking about white dresses and how I really truely love them but don't own any. Here are some of my favorites.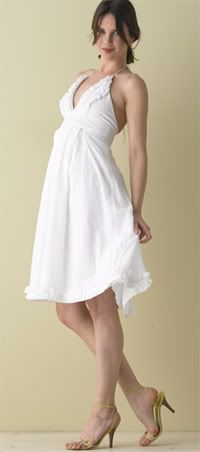 J. Crew. Again. You can't really tell in this picture but the details are what really make this dress for me. there's a lovely little swiss-dot pattern and the ruffles are totally adorable. The first time I saw this dress I thought someone in the graduating class would wear it today, but I was wrong. It's so perfect for a nice summer day.
$148
.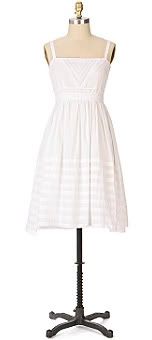 When I think dresses I think Anthropologie. It's a fact of life, Anthropologie has kickass dresses. They're always very Mrs. Cleaver on a hot date. I love it. A lot.
$128
.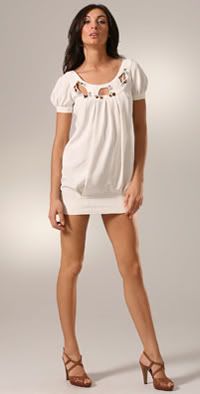 I know, it's not a traditional graduation dress but booh to tradition. This dress is hot, although I couldn't say that much about the model. Seriously, get a grip honey. I do have a thing for short dresses. But you know, they're just more comfortable when you're hot and sweaty and today was definitely a hot and sweaty day.
$328
.