My Life: A Summary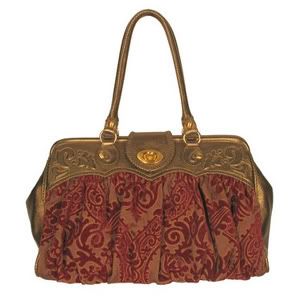 Sorry for the lack of postage, I have run out of money. Honestly, I have started working again which is a mighty good thing but everytime I make money I just go out and spend it all on coffee and cheap (yet mighty delicious) sandwiches. It's awful and so depressing that I can't even think about posting on here.
I thought it would be nice and relaxing to do a little window shopping before work yesterday. It was not. Instead I found a bag that I really truely wanted (it's gold, only 60 something which means that if I cash my next pay check I can afford) and realised that window shopping is why I have no money. So I spent the rest of my time until work started looking at ugly clothes. It was really depressing.
Anyways, here is a bag that I will not be able to afford unless I stop shopping for 6 months (I hardly ever work so it's sad but true) so it's so out of my league that I can look at it lustfully and not get that aching feeling in my heart. Kind of like Brad Pitt. Not like Jim from The Office.
It's
$695
. Basically my perfect bag, very Mary Poppins if she had a wee bit more flair in her style (but with the whole floating tea thing why would she need more flair?).
Labels: accessories, bags