Naked is a State of Mind
Sorry for the lack of postage, again.
It's been frightfully cold and the the homework load intense. (Thomas More's Utopia has taken over my life!) Anyways, let's discuss boots. The only pair I have are some Steve Madden cowboy boots. They go with literally NOTHING I own. This is upsetting.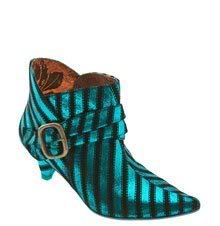 I found these while internet window shopping with my friend Tori during our free block today. WHAT? It's so Pat Benetar I kind of love it.
$152
is too much for a pair of booties that I'll wear once, if even that. But they're so exciting I can hardly control myself.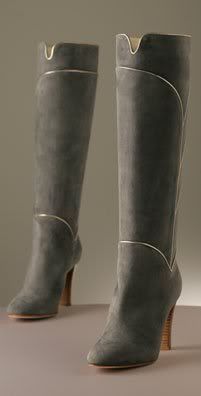 My mother hates suede boots. Really, it's crazy. Paul & Joe make suede even more amazing. Even she would love them. Or not. I'd wear these with my skin-tight skinny jeans and oversized sweater. Comfortable, and warm.
$815
. Right. I can't believe people think I actually buy the majority of the stuff I mention here.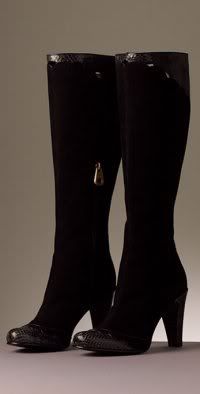 I can't believe I'm posting python boots. It's not like they're that amazing looking either. Something about Marc Jacobs just speaks to my soul. Maybe it's just the 3.75 inch heel that has me so in lust. But, if someone would like to buy these for me just holler. I almost said holla. That is horrifying.
$775
.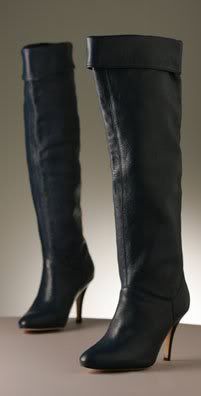 These are the boots of my dreams. Honestly, whenever I imagine myself wearing boots it's these and I'm wearing my sparkly black tank top, red headband (bought it at a street vendor down town, it was an amazing day), and the most comfortable jeans I have owned in the entire universe (Ralph Lauren). Of course, I think I might like the black leather better but there's something incredibly cool about blue leather on the right shoe.
$209
. I just might have to blow my paycheck on them.
I know these aren't boots. But I hardly ever wear boots, this post is not a true representation of moi without some platform shoes. With a 4.75 inch heel no less. From....Easy Spirit? Yes, how ridiculous is that. That Tara Subkoff is quite amazing. If I owned these I'd have worn them yesterday when my school went to see Cabaret (amazing. men in bras will never cease to make me happy) with my men's-style dress shirt and
American Apparel skirt
.
$430