More Beautiful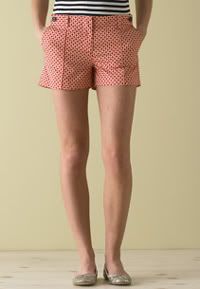 J. Crew recently arrived at the local mall. Everyone is
incredibely
happy about it, except for my dear friend Olivia who buys all of her clothes at J. Crew. Now, everyone owns
atleast
one article of clothing that she has. Which is why shopping exclusively at one store tends to be a bad idea, but whatever.
These J. Crew shorts are...the
shiznit
. I can't believe I wrote that, but I did and that's what we are stuck with. I went into J. Crew twice today and each time I stared longingly at these shorts. Some of my friends think that it's funny that I adore J. Crew, mainly because it's not my style at all. I mean, I'm wearing a
Heatherette
mini-skirt as I type this but I love it all the same. J. Crew shorts,
$68
.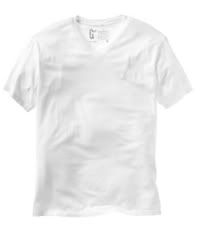 Another thing that I fell in love with today? Gap's
men's
t-shirts. Super comfortable, especially their stretchy ones. Maybe it's because for the last 4 days I was wearing t-shirts (oh the joys of camping...) but I've rediscovered my love for them. Especially v-necks. Plus the two hairy chested old men who came to my work yesterday wearing low cut v-neck t-shirts certainly helped. It was sexy.
$16.50
online. Cheaper in store.
P.S. I am a sarcastic person.
Hairiness
is not sexy. I just thought you guys should become aware of that.